Independent Roofing Consultants
INTRODUCTION TO OUR SERVICES
Independent Roofing Consultants is a nationally recognized construction consulting firm, specializing in roofing and waterproofing systems. Our professional staff applies a blend of technical knowledge, experience and business judgment to provide the insightful information necessary for our clients to make sound decisions with respect to their roofing and waterproofing systems.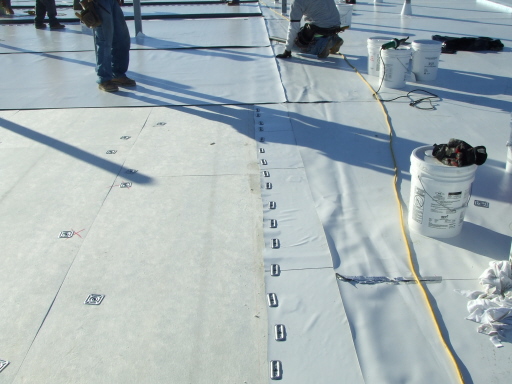 As no two roofs are identical, our services are designed to be selected to meet the specific needs of each project. Typical services range from evaluating a roof prior to a property acquisition to providing an analytical study of the problems plaguing an existing system, or designing comprehensive specifications and drawings for system installation or replacement.
Regardless of the service provided, Independent Roofing Consultants' primary focus is to assist you in solving your specific roofing or waterproofing problems.
Independent Roofing Consultants offers a wide range of services designed to meet our clients' roofing and waterproofing management needs. Our services can provide a conditional assessment on a single roof system or provide a detailed evaluation of roofs in a multiple building business park or shopping center. In all efforts we strive to deliver the best value for our clients.
Roofing and waterproofing systems are more varied today than ever. Increasing the complexity of the roofing environment is the continual introduction of new products and the reformulation of existing materials. This constant evolution in the technical aspects of the roofing and waterproofing industries has developed a need for building owners and managers to secure unbiased, objective information. As a proactive service organization, our independence lets our recommendations service your business interests, not the need to sell materials or install "familiar" systems.
Complementing our technical expertise in delivering unbiased information is our unwavering commitment to customer service. This commitment allows our clients peace of mind in knowing their project deadlines will be met. Compliance inspections conducted during the roofing or waterproofing application process avoid costly delays and ensure the application of the system conforms with specification requirements.
When overseeing multiple properties in a portfolio, roofing portfolio management can be another effective tool for a property or portfolio manager to maximize time and return on investment, while best servicing the needs of building tenants. Independent Roofing Consultants has developed a systematic method for documenting historical records related to roofing in a multiple building project.