Independent Roofing Consultants
roofing PORTFOLIO MANAGEMENT
Independent Roofing Consultants is a nationally recognized construction consulting firm, specializing in roofing and waterproofing systems. We have established a reputation for providing quality consulting services to many of the nation's leading real estate developers, general contractors and management firms.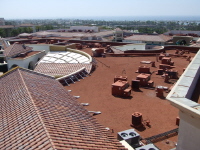 Roofing is a major expenditure on a commercial property; probably one of the most costly items next to paving. Whether the building is small or large, a single building or a business park, a roofing installation and the subsequent maintenance thereof occupy a significant line on the asset management worksheet.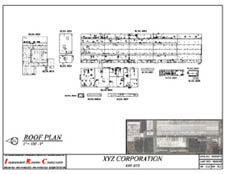 Our expertise to deliver the right solutions comes from the ability of our personnel to draw upon the technical depth of a large organization, while providing the personal attention usually associated with small companies. When combined, over a century of roofing and waterproofing experience exists upon our roofing and waterproofing experts.
To see how a detailed Roofing Portifolio Management schedule can work within your corporate structure, check out Lynn Jardinico's Portifolio Management article in our Roofing Article Library.
"As an industry leader, our success and strength is a direct
result of our corporate philosophy emphasizing client service."
Phil Penney
Principal